environmental stewardship efforts,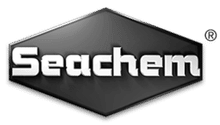 Coral Sea Aquariums is proud to carry Seachem in West Palm Beach, Florida. As part of our ongoing environmental stewardship efforts, Seachem has joined the battle to support the protection of these endangered animals. Donate to Mark of the Rhino® and Mankwe Wildlife Reserve and Seachem will match up to $5,000 in donations.
Products
Accessories
Appetite & Health
Conditioners
Filtration
Filter Bags & Socks
Filtration Media
Filters
Food
NutriDiets with Probiotics
NutriDiets
Freshwater
Glassware
Hardware
Medications
Plant
Glassware
Supplements
Pond
Saltwater
Sand and Gravel
Water Testing
Come visit our aquarium supply store in West Palm Beach, FL for a wide selection of fish, corals, plants, and more!