One Step, No Prep, All In One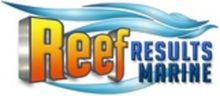 Coral Sea Aquariums is proud to carry Reef Results Marine in West Palm Beach, Florida. Our product is the most unique product in the Reef Aquarium Industry!!!
We don't think about this often, but each tank has a cycle of important predictable events. Staying on top of this lifecycle and knowing about important elements in your aquarium is the key to successful reefing. Before our product was introduced to the industry there was the 3 Part Balling Method Calcium, Alkalinity and Magnesium. The Balling method can be confusing to the hobbyist so that's why we created the impossible and combined all 3 parts into One part using our unique recipe. There was 10 years worth of research and development finding the finest quality sourced ingredients that made it possible for easy reefing. Calcium Carbonator will save you time and enjoy the hobby more.
Store
Calcium Carbonator 16oz
Phosblaster Super Nuker
Activated Carbon and Coconut Shell
Coral Sea Calcium Part 1
Bicarbonator Part 2
Magnesium Part 3
Garlicures
Kalkwasser Powder
Come visit our aquarium supply store in West Palm Beach, FL for a wide selection of fish, corals, plants, and more!