KENT Marine will be there to help you properly care for your aquatic habitat.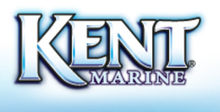 Coral Sea Aquariums is proud to carry Kent in West Palm Beach, Florida. KENT Marine was established by aquatic hobbyists who saw a need for products that aid the user in creating the most natural enclosed marine and freshwater environment possible. From vitamin and mineral supplements to nutritional products and filter media, KENT Marine set the benchmark and was one of the first in the aquatic industry to provide these unique solutions. For the past 15 years, we have been committed to providing effective ways to keep beautiful, healthy aquariums. Through continuous research, testing, and development, new products were brought into the KENT Marine family. Natural Sea Salt, Pro-Scrapers, Reverse Osmosis Filtration and others quickly set the quality standard and became the true hobbyist choice.
Products
Water Care CatWater Care
Nutrition
Salt CatSalt
R/OReverse Osmosis
Pro-ScrapersProScrapers
Fish 3
AquaDoseAquaDose
Specialty EquipmentAccessories
Phos Reactor CatReactors
Come visit our aquarium supply store in West Palm Beach, FL for a wide selection of fish, corals, plants, and more!