ISTA - Top Quality Planted Aquarium Products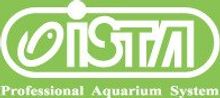 Coral Sea Aquariums is proud to carry Ista in West Palm Beach, Florida. A Taiwanese brand that is committed and focused on product efficiency and quality. Aimed at the segment of planted aquarium, their products are of high performance and will allow any aquarist to reach great results with lush plants. "We are optimistic and anxious in the expansion of this brand into the market. Not only the efficiency of their products is impressive; but the whole appearance of their products will inspire you to create a Natural Aquarium".
PRODUCTS
Air Flow Regulator 
Air Stone 
Betta-Fish-Reptile Aquarium 
Bio-Sponge Filters 
CO2 Bubble Counter & Check Valve 
CO2 Controller 
CO2 Cylinder Supporting Base 
CO2 Diffuser 
CO2 Diffuser Replacement Parts 
CO2 Disposable Cartridge Supply Set 
CO2 Disposable Cartridges 
CO2 Indicator 
CO2 Pipe Holder 
CO2 Reactor 
CO2 Reactor Replacement 
CO2 Refillable Cylinder Supply Set 
CO2 Refillable Cylinders 
CO2 Regulator 
Filter Replacement Parts 
Filters 
Come visit our aquarium supply store in West Palm Beach, FL for a wide selection of fish, corals, plants, and more!